Ahh

, can you believe Thanksgiving is tomorrow?!? I think that I wait for it all year and get more and more excited the closer it gets!
I'm try to list all the things I'm thankful for, and then compare the lists from year to year to kind of see what's changed, and how I've grown over the years... I really like to focus on what's important about Thanksgiving. While oh my gosh, I LOVE the food aspect of it, but really, spending time with family and the people who matter most is really the most important part.
This year is going to be tough - my brother goes to school in South Carolina and decided he didn't want to fly all the way home for only a few days when he'll be home again on December 11

th

... he just decided it would be way too much for him. So he is staying down in South Carolina, and it will be the first Thanksgiving when our immediate family won't be together. It's going to be pretty tough for me - while we fight and want to kill each other half the time, my brother is definitely one of my best friends.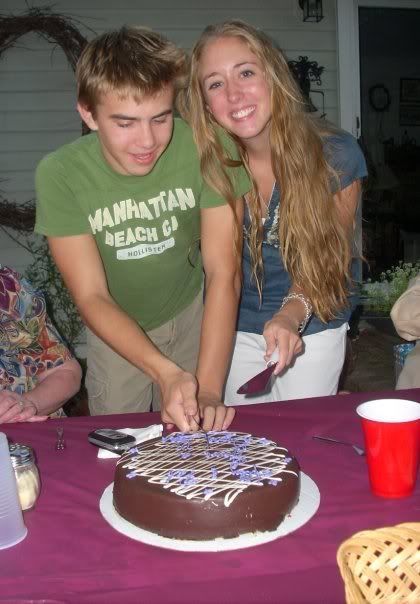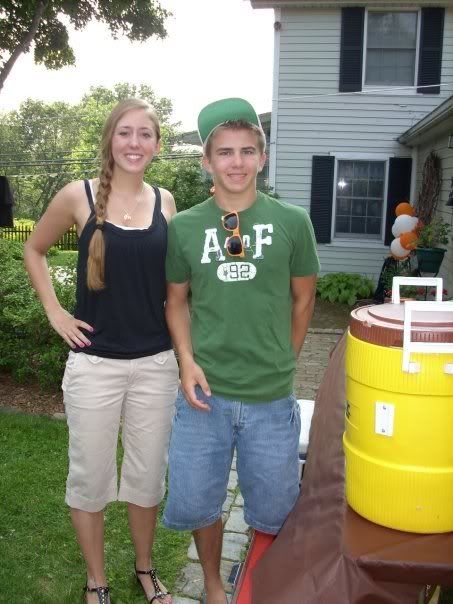 It's going to be a really different Thanksgiving this year - as I've said before, we're heading to my dad's sister's house, and things are always kind of boring... it's usually a formal affair which is lame, AND the worst part is that I'm the only person there my age... my other cousins are either married with kids or 14 and 16. Having Patrick (my brother) there is kind of a relief because he and I can connect on different levels. With my younger cousins, I mean, 14 and 16 aren't that young, but seriously - it's like a whole different world. They're still having their parents drive them to the mall to hang out with their friends 'cause they can't drive...they always ask me to teach them how. We just don't really connect on ANY levels... they're 100% jock (they take after my dad and uncle), and I'm 100% indie/artsy/

girly

... I played soccer in high school and do things like

Pilates

and running... I'm not good at other team sports and oh my word, sports are their LIFE!!
So basically that is my rant about how much I'm going to miss Patrick this Thanksgiving. Ugh... I feel like I should have sucked it up and driven the 11+ hours to pick him up and bring him back home. He'll be at the house of family friends, but it's still not going to be the same... And, as selfish as this is, I kind of hope he doesn't have the best time, so he'll really, really miss us and not want to miss out on Thanksgiving next year. Does that make me a bad person?

So this year, I'm really, really thankful for my family and my friends. I really feel blessed with the people that I have in my life. I've reconnected with certain people I used to be friends with a VERY long time ago, I ended some unhealthy relationships, and my friendships with certain people have just kept growing stronger and stronger.
My family has remained pretty good as well... we all get pissed with each other and want to kill each other sometimes, but I know that I can count on them, which is a really good feeling.
I have so much to be thankful for.
What are you thankful for this Thanksgiving??

Well, I hope all of you have a Thanksgiving that is

tres

,

tres

bien

!! Let me know how it goes, and how much you ate ;) I personally am throwing everything aside and eating WHATEVER I want tomorrow, no matter what and how much!